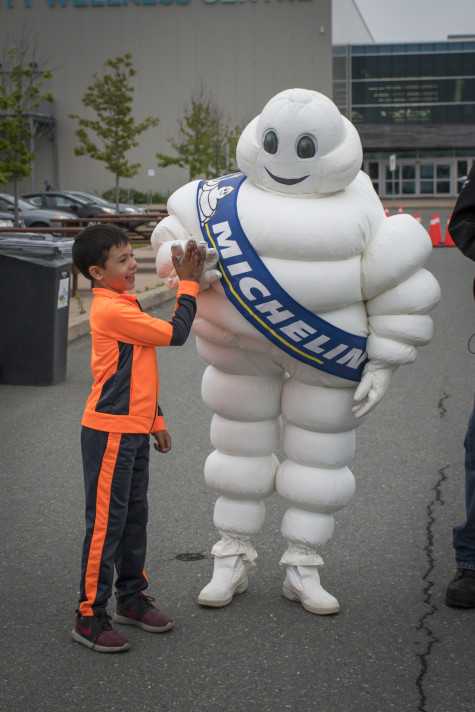 Michelin Junior Bike began in Italy in 1998 and has grown to include events throughout France, Poland and now, Canada. It is estimated that more than 200,000 children have participated in Michelin Junior Bike in Europe since its inception.
The first events in North America were held in 2007 in Bridgewater, Wolfville and Trenton locations near Michelin's three Nova Scotia production facilities with more than 300 children participating.
Michelin Junior Bike is open to children aged five to 11 and registered participants receive a free bicycle helmet, goodie bag and the chance to win great prizes. Children will have an opportunity to have their bicycle inspected in the Michelin Junior Bike garage by a local bike shop/cycling club before heading out on the course.
After getting outfitted with a new helmet, participants will enjoy snacks and prize draws, including the chance to win a gift certificate for a new bicycle.
Registration is limited and pre-registration is required.
About Michelin www.michelin.com
With more than 111,000 employees and sales organizations in more than 170 countries, Michelin is worldwide leader of the tire manufacturers. Dedicated to the improvement of sustainable mobility, Michelin designs, manufactures and sells tires for every type of vehicle, including airplanes, automobiles, bicycles, earthmovers, farm equipment, heavy-duty trucks, motorcycles and the US space shuttle, on 67 production sites in 17 countries throughout five continents. The company also publishes travel guides, hotel and restaurant guides, maps and road atlases and offers electronic mobility support service, on ViaMichelin.com. Research and Innovation development is being taken care of in technology centres in Europe, USA and Japan.